"To the Light on the Floor"
by Timothy Dusenbury
Stepping into my kitchen at three
I knew somehow that it was you,
not the glare I am used to seeing
from what my neighbors leave on upstairs.
And what I wondered was how I knew,
and whether that unmistakable
quality you have is something retained,
or whether those miles are something we owe
a portion of your beauty to.
In any case, I am ashamed
that such a journey should end this way,
silent, lying unnoticed for hours
on a suburban kitchen floor.
If I had known you would be here,
tonight I would have set an alarm
at least, and come out dressed,
and stood as I did, with my water glass
and questions and silent admiration
for you, who have traveled so far.
---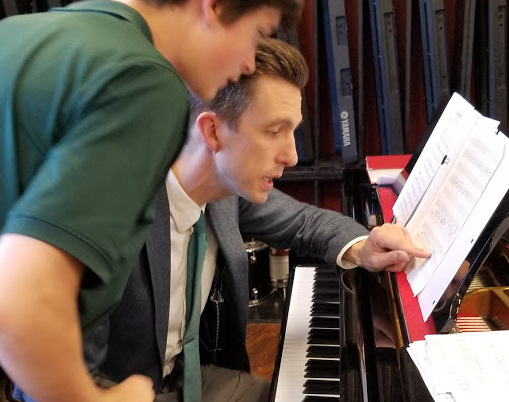 Timothy Dusenbury lives in northern Virginia with his wife and two young sons. When not writing requiems or poems, he teaches high school, plays organ, and attempts woodworking projects. His music is at timothydusenbury.bandcamp.com.
Veritas Journal is now accepting original poetry and short fiction for occasional publication. Click here for more information.
header image: "Autumn Moon on the Tama River" by Utagawa Hiroshige, ca. 1838 (public domain)
Please follow and like us: