by John Grey
A battlefield of mud and stone and shell.
Some strands of kelp.
A plank of driftwood.
And a moving floor of tiny crabs.

The ocean retreated
and this is what it left us with.
Detritus.
The grayness of a Maine sky.

At the dock,
two boats are surprised
to find themselves grounded.

A gull pecks
in hollows
topped by foam.

A tiny fish flaps uncontrollably
in breathless air.

Just what the bird was hoping for.
A living leftover.

---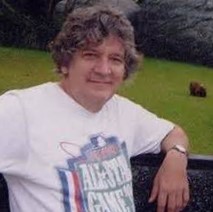 John Grey is an Australian poet, U.S. resident, recently published in Stand, Washington Square Review and Floyd County Moonshine. Latest books, "Covert" "Memory Outside The Head" and "Guest Of Myself" are available through Amazon. Work upcoming in the McNeese Review, Santa Fe Literary Review and Open Ceilings.
header image: "Solitude," by Jon Balsbaugh, © Kairos Photography, 2023
Please follow and like us: