"Forces"
by Dorothy Garrity Ranaghan
Three feet soldiers limp
In grave and solemn lines
Of infantry
Clutching bullet stones
And rifle sticks
Brandished to repel
The enemy.
One only, turns in time to see his shadow caught,
A shallow gangling streak
Obliquely slanting curb to curb
And gaping, gasps
"Oh, look how tall I am,"
And is a child again.
---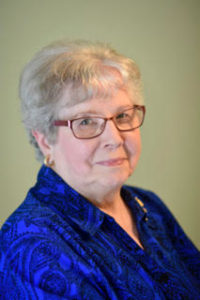 Dorothy Garrity Ranaghan received her B.A. from Duquesne University in philosophy and English and her M.A. in theology from the University of Notre Dame. She is an author, editor, speaker, and proud mother of 6 children and grandmother to 17 grandchildren.
Veritas Journal is now accepting original poetry and short fiction for occasional publication. Click here for more information.
header image: "Korean War Veterans Memorial Refletido," by Wladia Drummond, 2010 (crop) (CCASA 4.0 International)
Please follow and like us: