by Graham Pardun
You go over the horizon, sing
Then come back again.
Whatever diminished stonehenges are out there
With their toppled stones, red poppies
Can't keep you around for long anymore
—Which is just as well, I guess: Moses
Who first saw Yahweh in a bush of incandescent flowers
Later saw only the god's back
Walking manlike past the mountains.
Let him keep on walking, is what I say
(You and I have had our disagreements)
"Everything converges at the vanishing point"—let him
Walk back into the sun, which
When it sets behind the azaleas in our yard
Makes us prophets of the very small people
Playing there, in long shadows
Laughing, and stacking rocks.
---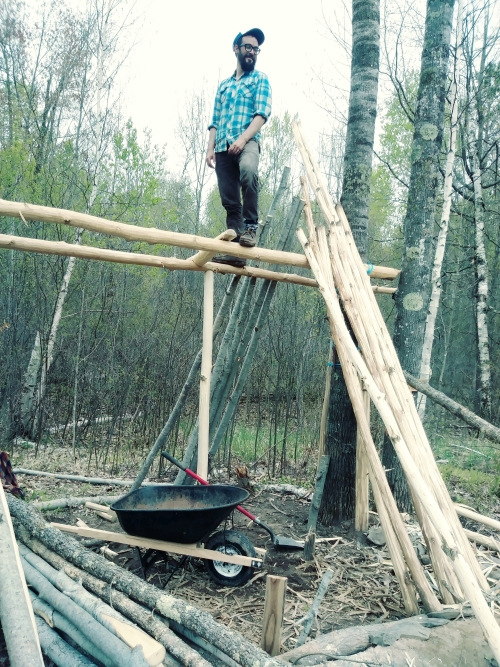 Graham Pardun lives in the Twin Cities with his wife, son, and two daughters. He teaches at Trinity School at River Ridge, builds bushcraft shelters in forty acres of woods near Sandstone, Minnesota, and writes poetry pretty much anywhere.
Veritas Journal is now accepting original poetry and short fiction for occasional publication. Click here for more information.
header image: Photo by Austin Neill on Unsplash
Please follow and like us: