Artist's Statement: "Beauty in Woundedness"
Every one of us has been touched or deeply impacted by tragedy and adversary. Perhaps the appropriate response to those traumatic experiences is not focusing on the why or what behind the trauma, but the how. How do we embrace our adversity, tragedy, trauma and find strength and courage during the time of challenges? How to gather strength during the challenging times also depends on the aesthetic vision, that is, how to find beauty in the woundedness.
My paintings take viewers to the mystical/spiritual dimension of suffering and transformation. They confront the viewers with image of a wound, allow them to reflect the nature of suffering as well as invite them to think about the meaning of suffering.
On one hand, suffering involves many intense emotions such as distress, despair, anguish and anxiety. On the other hand, a will to survive and conquer the adversity also yields a set of feelings such as vulnerability and powerlessness. Besides these emotional weights, suffering can also evoke deep questions about one's very existence and meaning of life. Bearing those complex emotions and finding existential meanings in these challenging situations can be a valuable and transformative experience. Suffering creates emotional depth and uncovers one's empathic sensibility.
Can tragedy/ecstasy, anxiety/excitement, distress/vulnerable anguish/trembling be visually expressed? My works want to connect between the visual and the emotional. I want to captivate the human emotions in colors. I want to make visible the invisible wounds. I want to paint the resilience of human spirit soaring in the midst of suffering. I want to paint a tragic heart longing for transcendence. I want to paint beauty in the woundedness.
To this end, I utilize color, texture and atmospheric perspective to describe these complex experiences. For me, colors carry the weight and intensity of emotions. Saturated colors like violet resonate deeply how I feel about hope. I use colors and their intensity to get in touch with my deep feelings. I apply thick paints to create texture to depict the wound. The three dimensionality of textural paints allows the viewers to see the work not as a flat surface or illusion of space. At the same time, I build up many layers of paint to achieve suitable atmospheric perspective to invite viewers to imagine beyond what is presented. A soft shifting layer of paint acts like a veil to reveal the surface underneath which is seen as if light coming through a window.
My intention for these paintings is to serve as contemplative windows; an opportunity for viewers to explore their own personal journeys of time, space, memory and experience. They not only provide unitive experience by showing the depth of suffering but also commutative by opening a space for healing.
---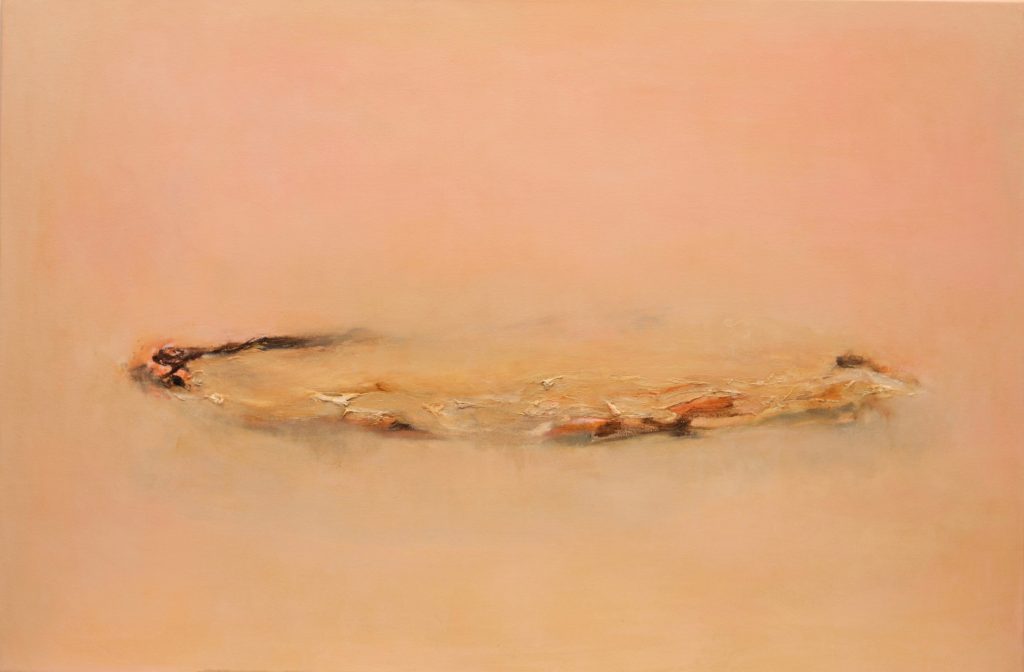 ---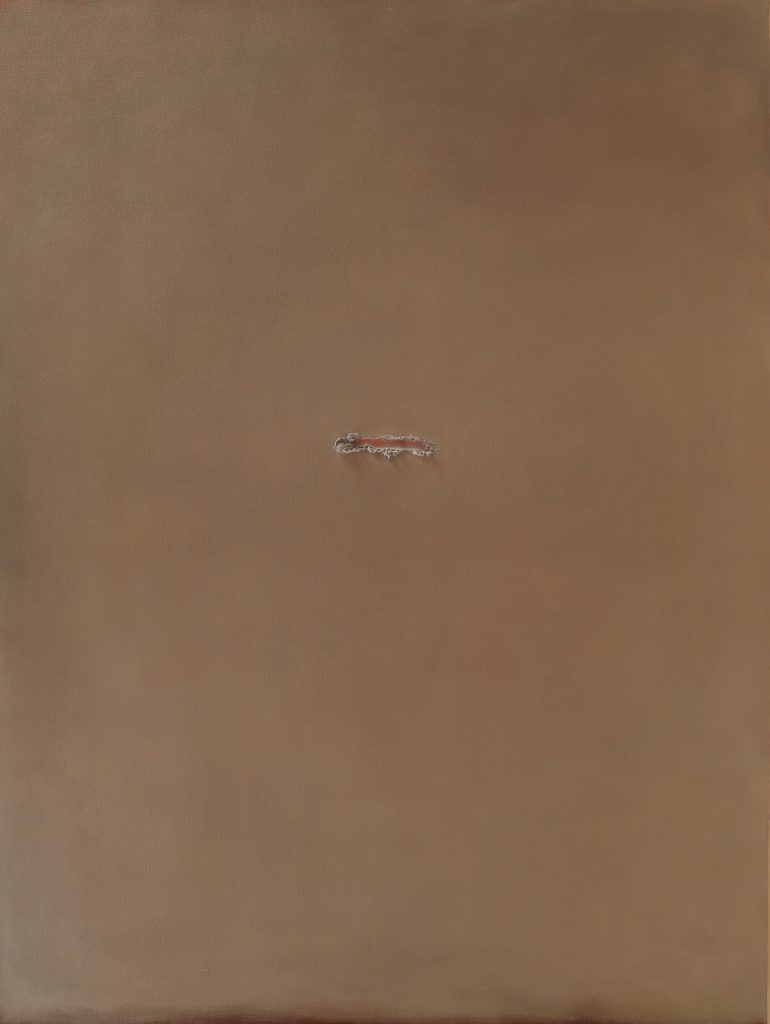 ---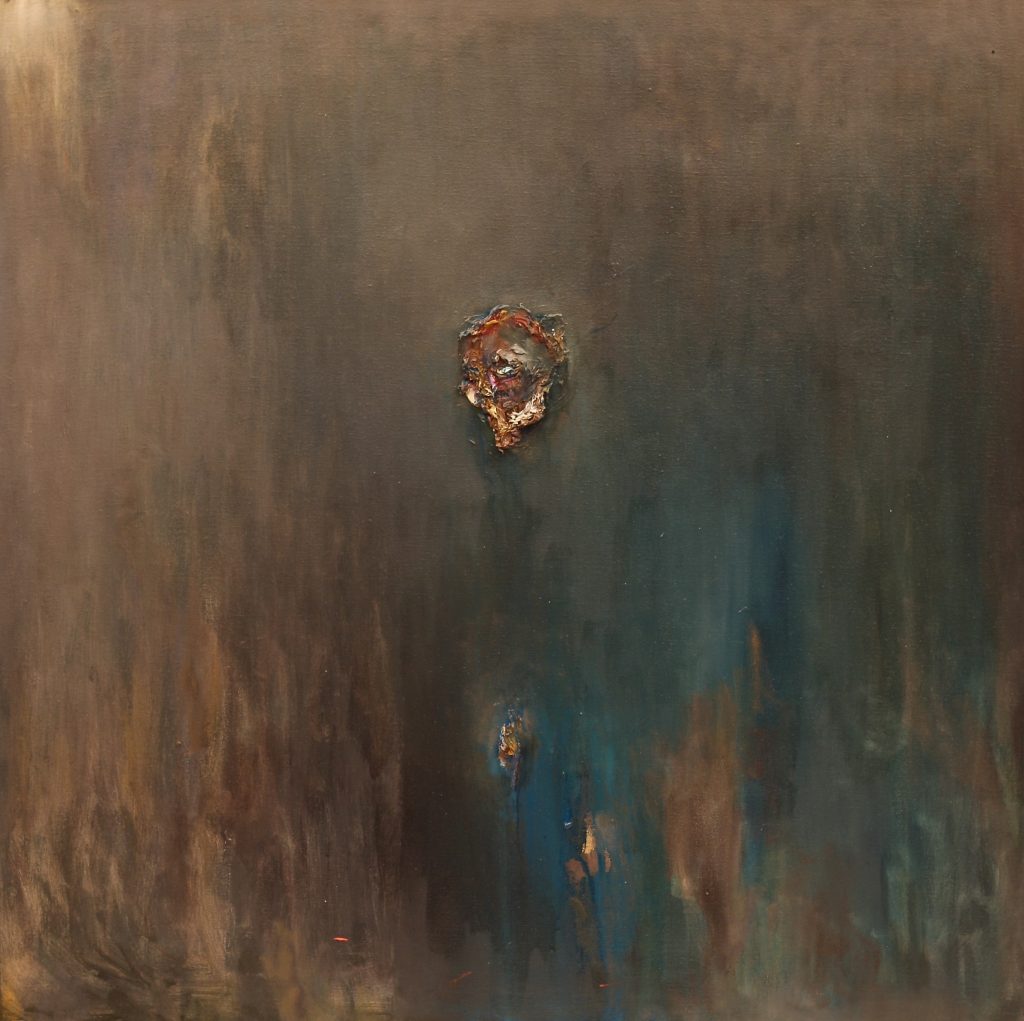 ---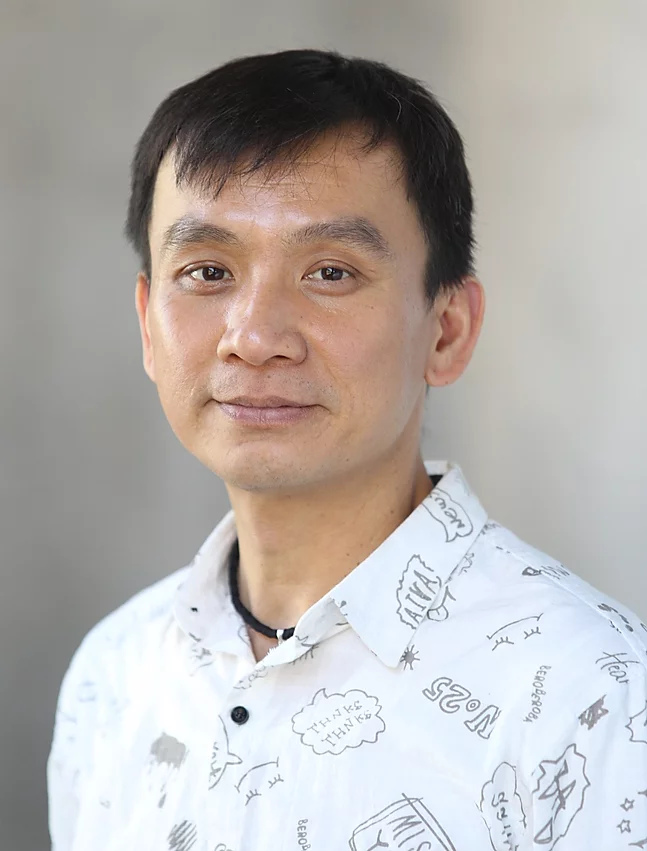 Trung Pham is a Vietnamese-born, Seattle-based artist, educator. He received a B.S. in Chemical Engineering from UCLA (2000). Soon after graduation, he joined the Jesuit order and pursued a career in the arts, earning a MFA in drawing and painting at the Pratt Institute in New York, NY (2006). He received his MDiv and STL in Theological Aesthetics from the Jesuit School of Theology in Berkeley, CA (2012). Pham's immigrant experience and religious devotion have profoundly influenced his artistic practice. Fr. Pham is an ordained Jesuit priest, currently a member of the advisory committee of George Tsutakawa Art Gallery at the Wing Luke Museum, Seattle, WA, and an assistant professor in the Art and Art History Department at Seattle University. To see more work from these series or some of Fr. Pham's work in sculpture, visit www.trung-pham.com.
Header Image: "Crack 10," oil on canvas, 30 x 40 inches, 2014
Please follow and like us: