My work is about an intimate connection to place, community and the Divine. I create vibrant paintings and fiber artworks probing the boundaries between realism and abstraction, the self and the environment. Each work reveals inner and outer landscapes simultaneously as if presenting reality strained through poetry. Using a variety of layers and materials, I give form to the multidimensional worlds we inhabit.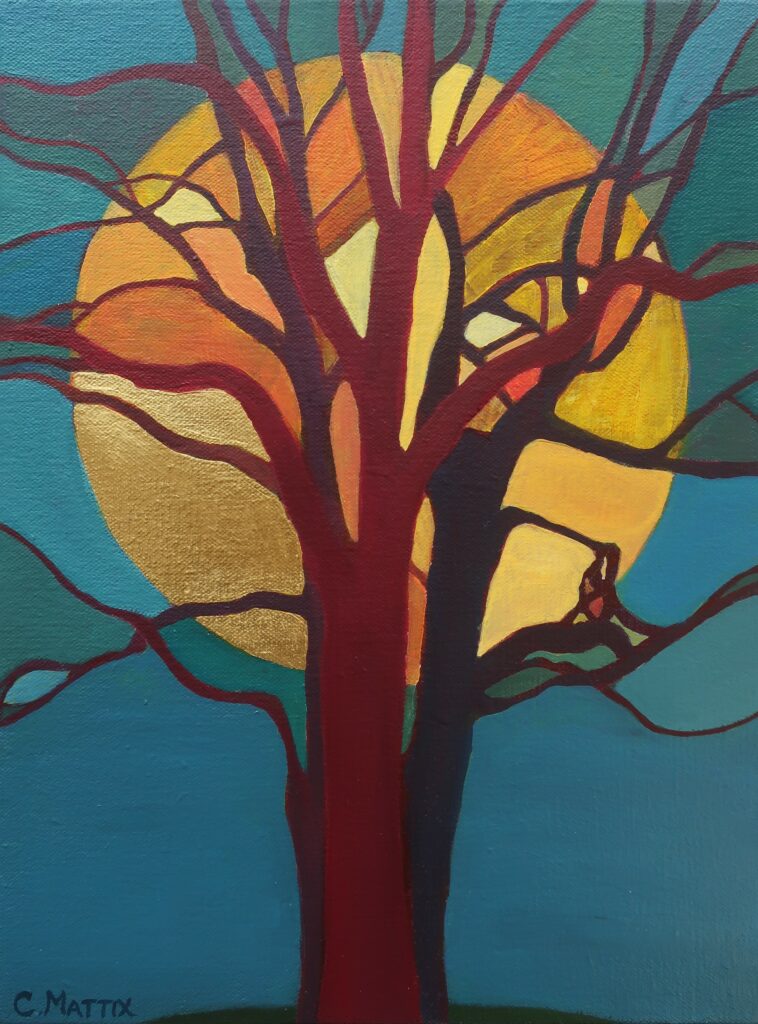 As a social practice artist, I seek to challenge culturally-ingrained patterns of inhabiting public space. My creative work begins on a street corner, along a river or on a park bench. I set up my easel or begin knitting a half-mile rope. People stop to talk and a connection is made. As I work, I become keenly aware of my environment–the way the sunlight glances off the river, the curvaceous torsos of trees, the gold and magenta colors of autumn leaves. These sentient moments of attention to my surroundings accumulate over time, giving rise to new artworks and a deeply fulfilling life.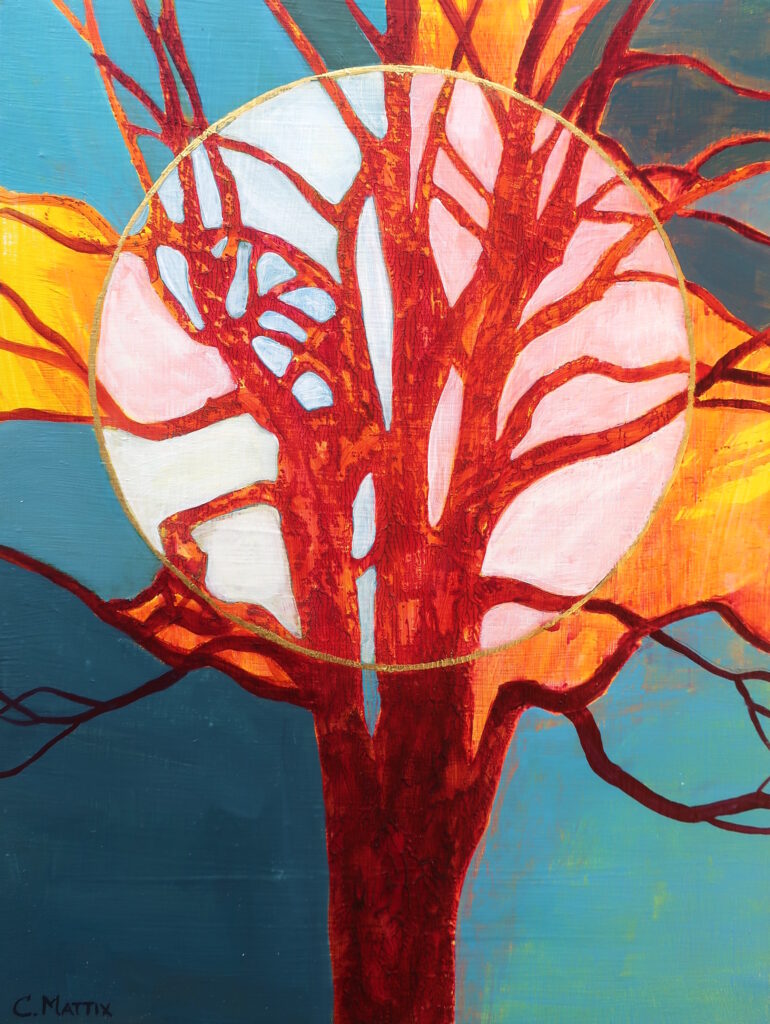 "Unbroken" is a series of dreamlike, tree paintings exploring fragmentation, resilience and wholeness. The show title comes from the opening of "The Unbroken," a poem by Rashani Rea: "There is a brokenness out of which comes the unbroken / a shatteredness out of which blooms the unshatterable.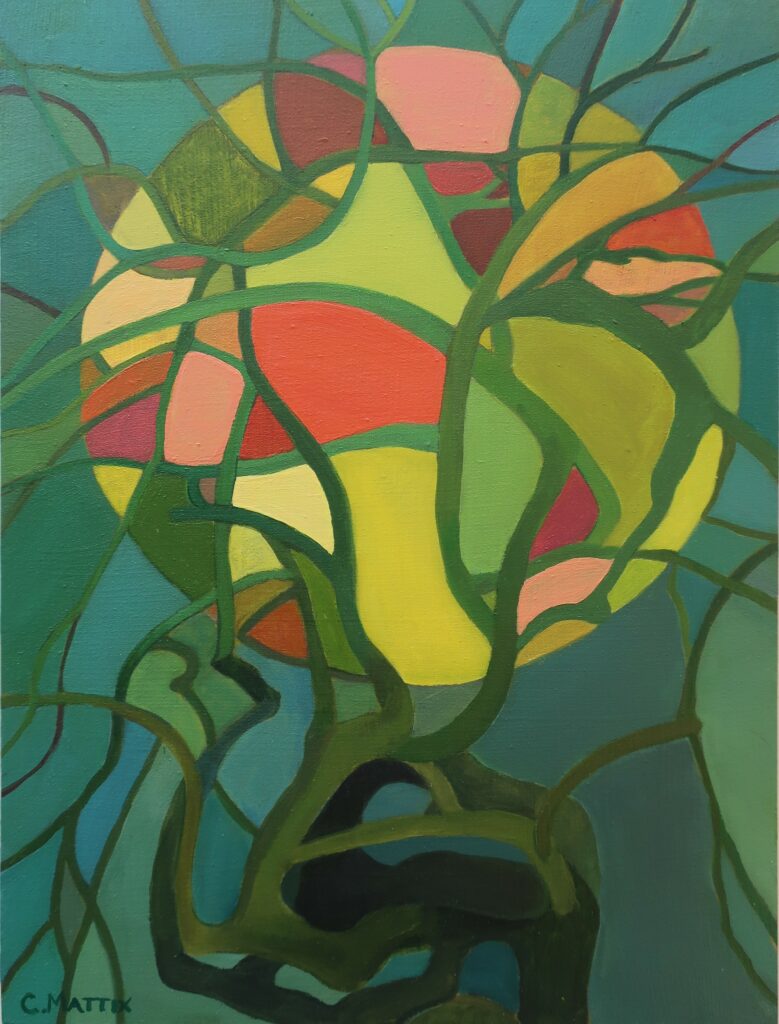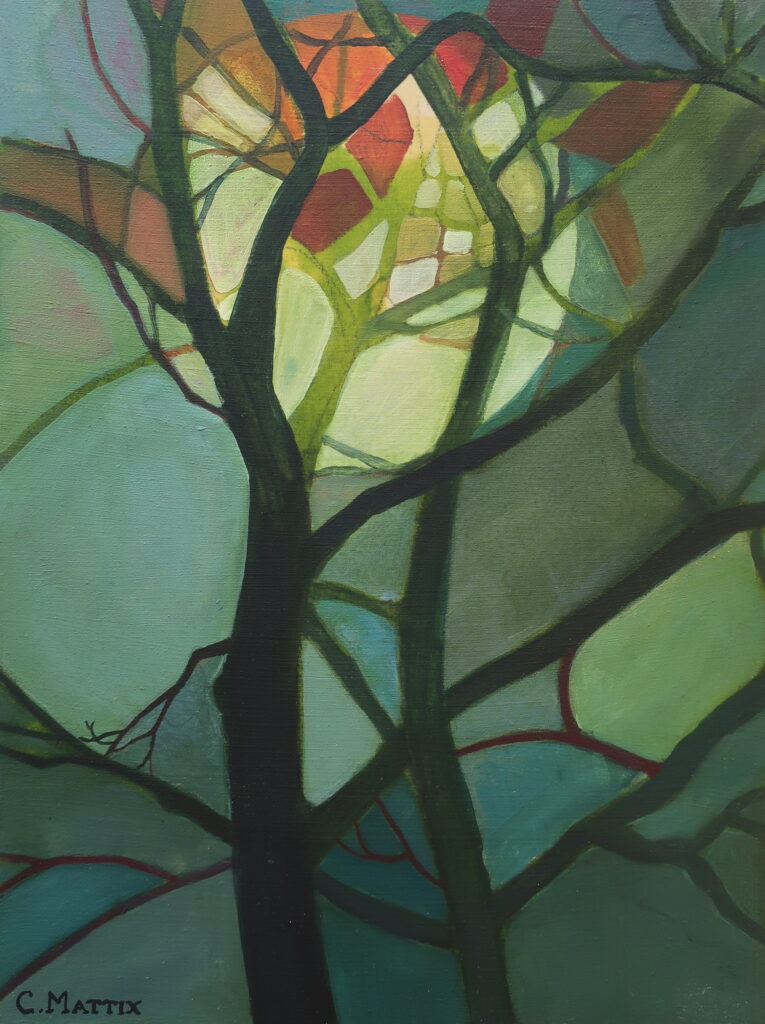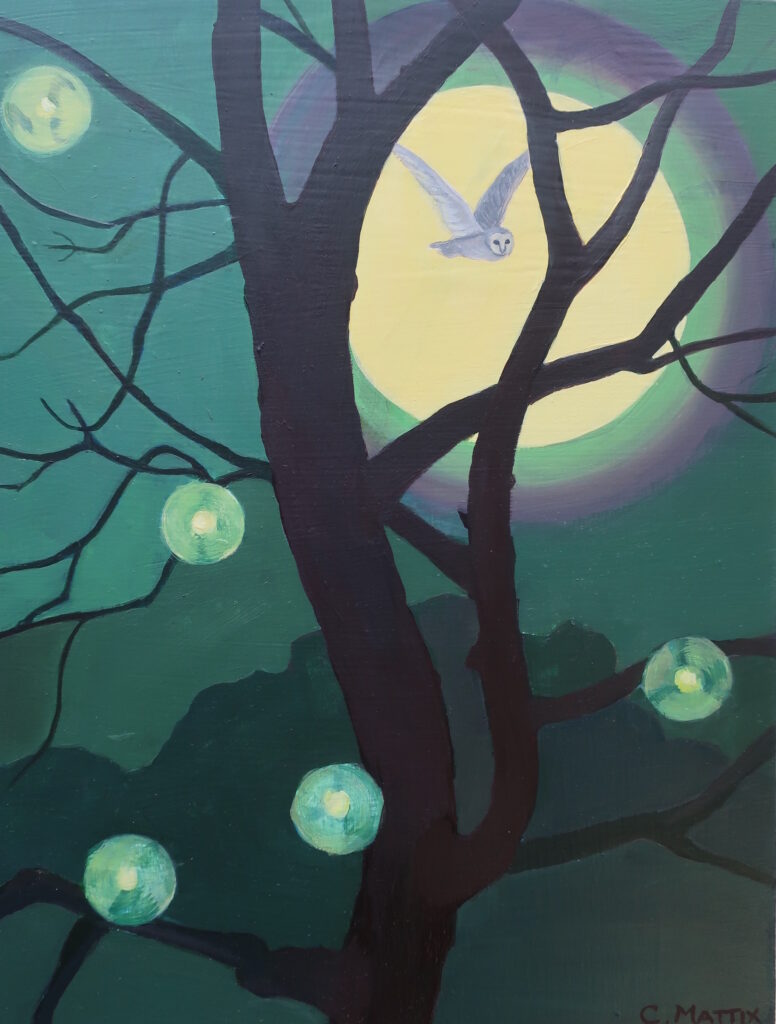 BIO
Christen Mattix is an artist, illustrator, and author. She grew up in Thailand and moved to Bellingham, WA. Her work was included in the national juried exhibit, Drawing Practice, at the Whatcom Museum in Bellingham, WA (Curator: Catharina Manchanda, Seattle Art Museum). Christen curated "The Performance of Place" a group show exploring intersections of place and performance at Shoreline City Hall. Christen is the author of Skein, a book about the powerful transformation of a Bellingham neighborhood through Christen's three-year art performance.  Christen illustrated "Whimsy Park: Poems for the Whole Family" written by local poet John Green and published by Village Books Publishers. Christen Mattix founded The Poem Booth Project, remodeling a derelict phone booth into a community poetry gallery. Christen Mattix holds an MFA from the San Francisco Art Institute.
For more examples of her work, visit Christen's website.
Header Image: "Jelly Perspective Series 6," (Acrylic paint, epoxy on wood panel, 2019 10×19.5x.5 inches), Matthew Paul Cleary
Please follow and like us: