"Why I Read King Lear Each Advent," by Mark Labberton in The Atlantic.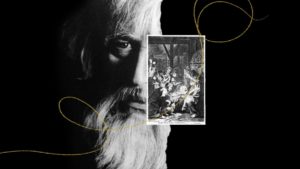 With short winter days, and so much national, international, and personal pain all around us, who needs more darkness?
As a Christian, I do.
Reading Lear in Advent has taught me that seeing darkness is as crucial as seeing light.
"All is Calm: The Christmas Truce of 1914," PBS Streaming Special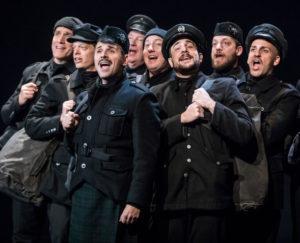 The Western Front, Christmas, 1914. Out of the violence a silence, then a song. A German soldier steps into No Man's Land singing "Stille Nacht." Thus begins an extraordinary night of camaraderie, music, peace. A remarkable true story, told in the words and songs of the men who lived it.
"Setting Out Into the Dark With God," by Hans Urs von Balthasar, reprinted in Church Life Journal
In order that he shall find God, the Christian is placed on the streets of the world, sent to his manacled and poor brethren, to all who suffer, hunger and thirst; to all who are naked, sick and in prison. From henceforth this is his place; he must identify with them all.
"What Comes After: W. H. Auden's Cure for the Post-Christmas Blues," by Jeff Reimer in Commonweal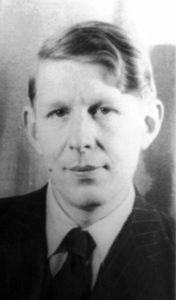 Far from a historical retelling of the events of the Christmas story, Auden's poem features a kaleidoscope of blatant anachronisms, both slight and outrageous. Herod is a Stoic; Simeon, an existentialist; Caesar, a deflating bureaucrat. Even the Four Faculties of Thought, Intuition, Sensation, and Feeling shamble onto the stage to say their parts. Nevertheless, Auden does not completely pull up the historical anchor. The setting is still the first-century Judea of the Roman Empire. Mary and Joseph are still Mary and Joseph. The Wise Men are still on their journey from the East.
Please follow and like us: