Having grown up in an artistic family, Vincent Wil Hawley has consistently been surrounded by art. Continually encouraged to pursue his passion, Vincent received a BFA from the School of the Museum of Fine Arts in Boston in 2006. He then went on to study and apprentice in Florence, Italy.
Working with master artisans throughout his career, his sculpture, wearable art and 2-D work progressed from millimeters to meters, growing larger and more complex. In his current work, he explores intangible elements of language, space and time coupled with tangible shapes, materials and textures. Vincent currently works out of his studio in Staten Island, NY.
The titles for "Redshift" and "Blueshift" (featured as a diptych above) are terms in astronomy that describe the way light shifts by pushing and pulling toward shorter or longer wavelengths in space. Redshift refers to how far away an object is, and blueshift refers to how close an object is. This concept is similar to the Doppler Effect for sound, in which an approaching sound becomes louder, later changing in tone and volume as it passes.
Hawley composed and painted these pieces (meant to be viewed together) in response to the COVID-19 crisis. "We don't know when our current situation will end, but we know what is occurring in close proximity to us now. Just as 3-D glasses are comprised of both a red and a blue side, this is a diptych meant to show us our current state during this pandemic. Eventually we will get through it, but in the present unknown as it continues to grow, we simultaneously try to heal and 'pull' the end closer while 'pushing' away our current condition."
Vincent currently works in sculpture, jewelry and on canvas and paper. Enjoy a few more of his pieces below, then visit his website at www.vwhstudio.com.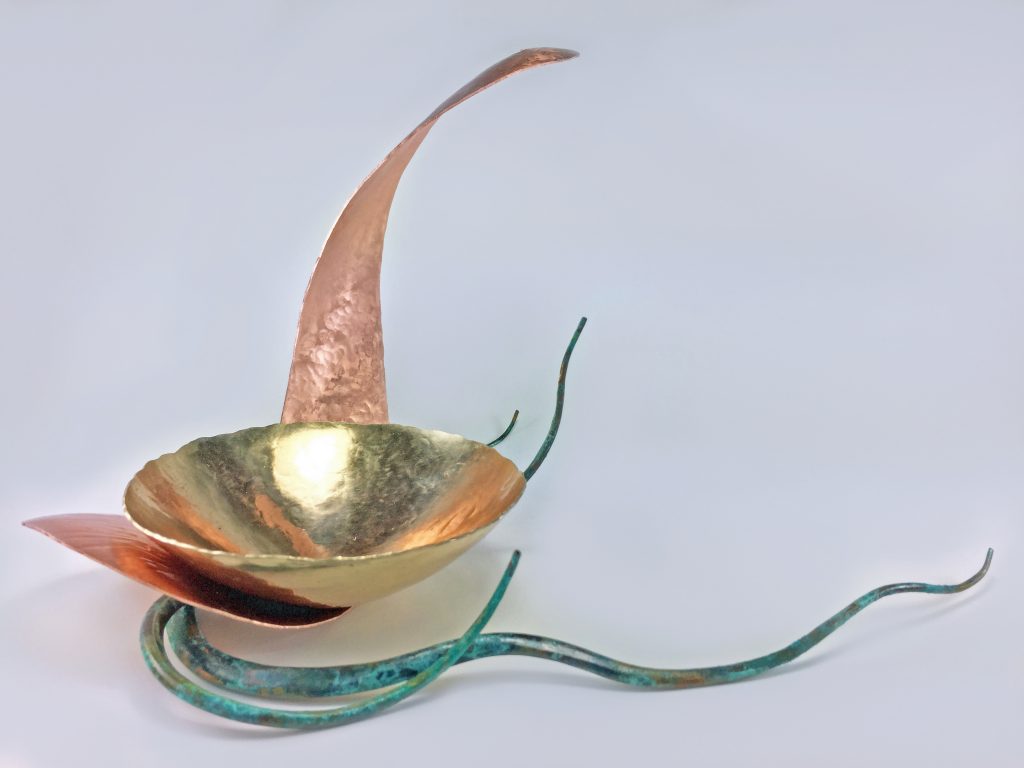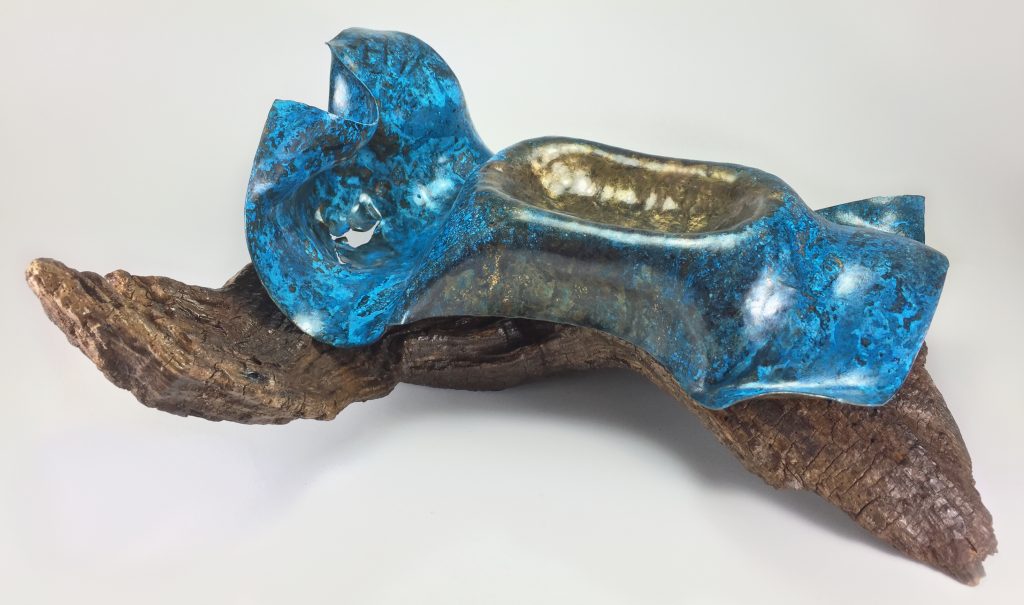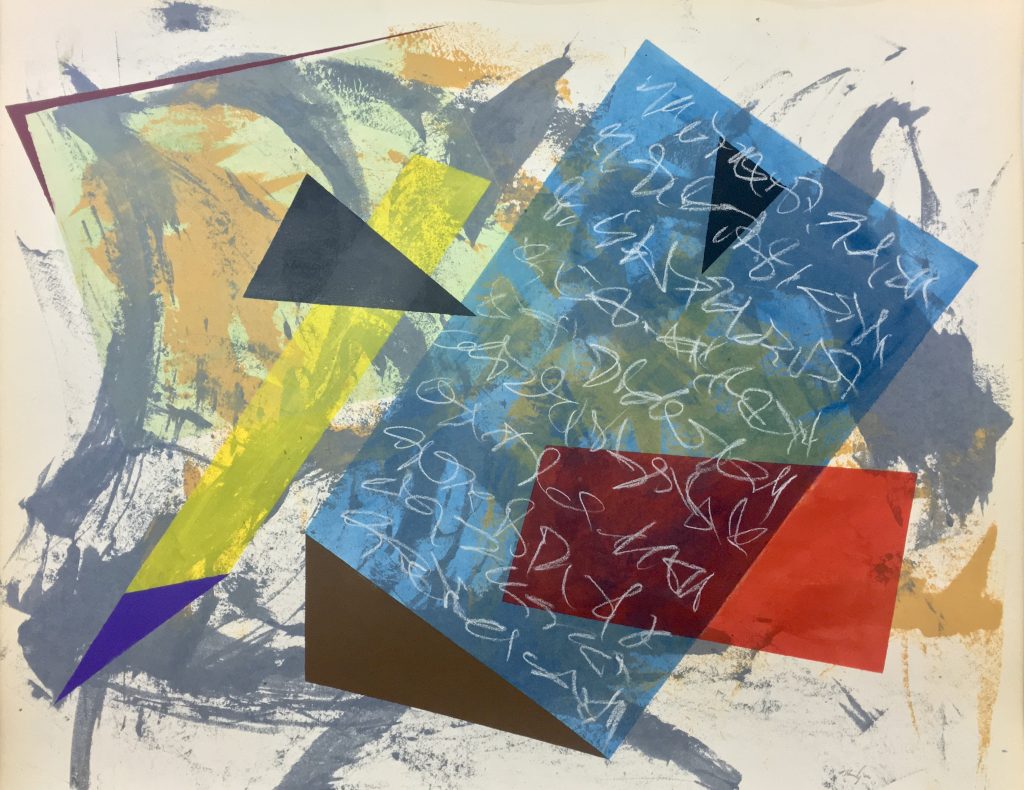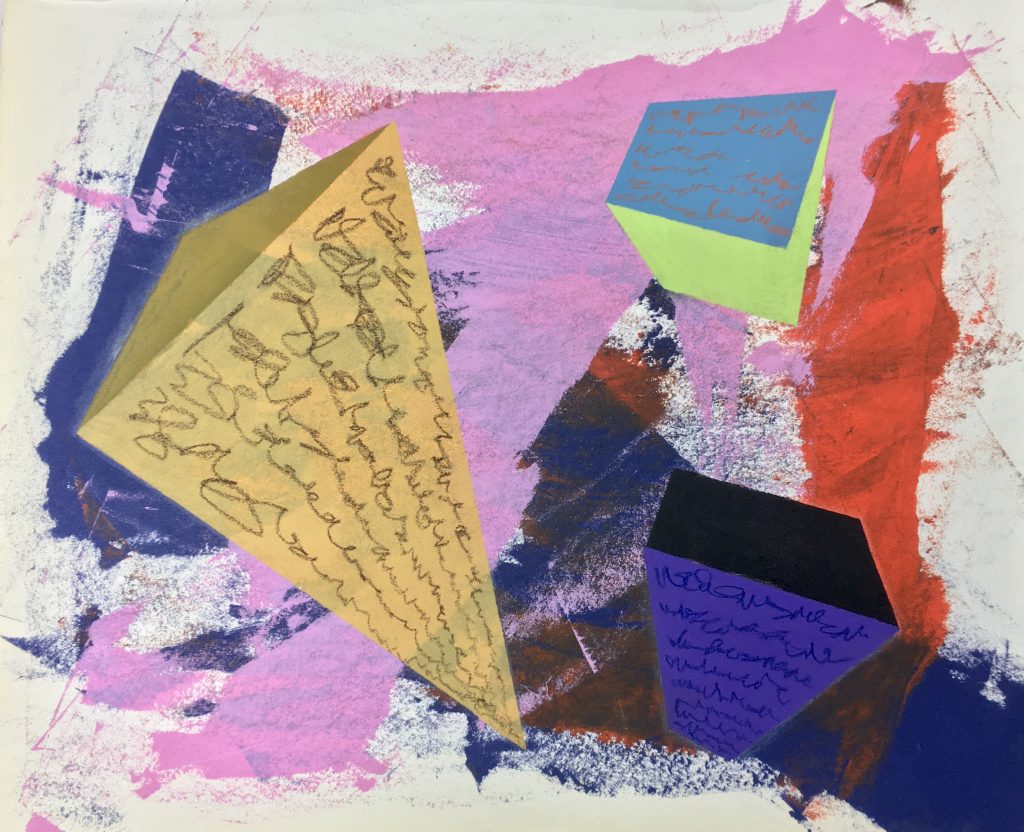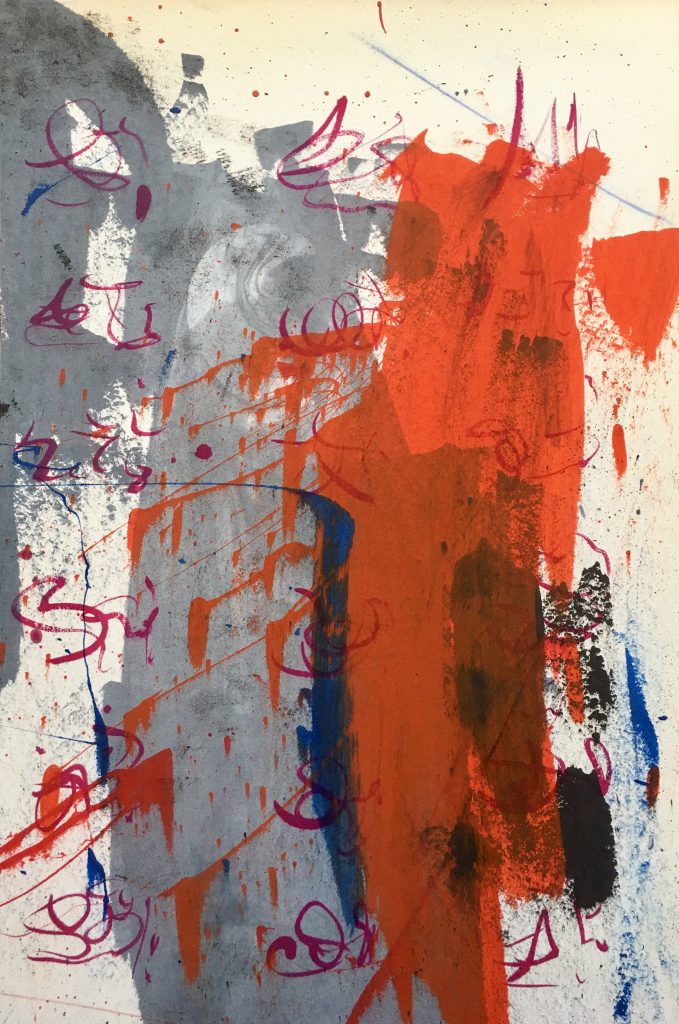 Please follow and like us: